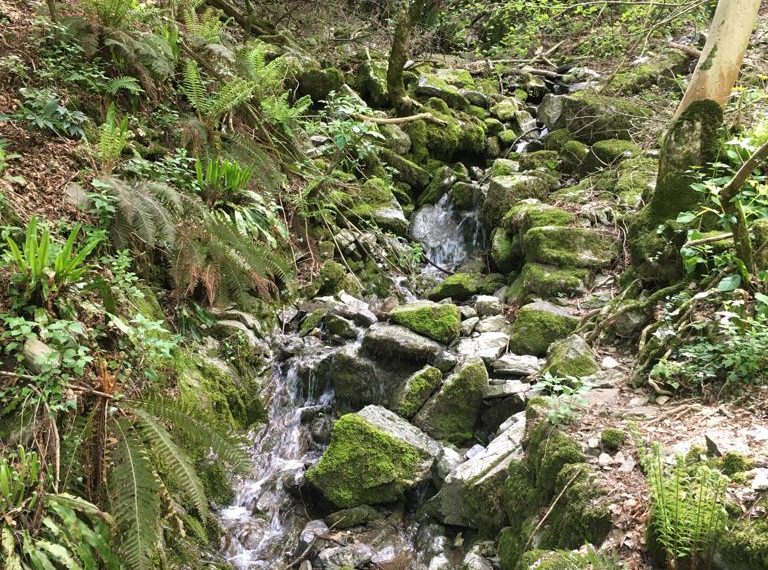 Strada Regia Lake Como: from Brunate to Monte Piatto / Piazzaga
Strada Regia Lake Como: from Brunate to Monte Piatto / Piazzaga
duration about 2 hours – easy route
For further information see here
Once you arrive in Brunate, both with the funicular (just 7 minutes from Como – to consult the timetables click here) and with the various walking routes from Como (     or the walking routes) you can admire the beauty of the several Liberty villas that distinguish the village, half of the early 1900s of the Milanese vacationers. We remember for example Villa Pirotta (Federico Frigerio, 1902), the Three Fountains with the advertising bas-relief used by the Campari company in the 1930s, Chalet Sonzogno (1902).
Our walk starts from the sports field, easily reachable by following the signs. For those coming by car, there is a small parking lot in front of the football field.
Then take a downhill path marked as "Strada Regia" Lake Como.
With a graceful path through the woods, but with wide panoramic openings towards the lake, Switzerland and Cernobbio, passing over bridges and small rivers you can reach the hamlet of Montepiatto in about two hours.
You pass several inhabited areas only in summer: the Blevio Mountains, the Sorto Mountains. From here, climbing a few steps you reach a chapel with a fountain, ideal for a panoramic stop. Continue flat along a meadow, pass a small valley and reach another cluster of houses and then reach the hamlet of Monti di Cazzanore and again through the woods the first houses of Monte Piatto. Reached the mule track coming from Torno (1h 30min.), Turn right and after a few steps uphill, you arrive in the village where the Crotto Montepiatto is located.
Along the way you will come across a characteristic stone, called Sasso del Lupo. It is a large monolith of ghiandone granite (20 meters long; 10 meters wide; 8 meters high; weight 4,000 t) coming from imposing glacial movements that made it possible to move from Val Masino. According to popular tradition, a terrible wolf hiding in the cave that forms was kidnapping naughty and disobedient children.
From here you can go to the church of S. Elisabetta, inhabited in the 16th century by nuns who abandoned the convent following the plague of San Carlo between 1575/1577, where you can admire a splendid panorama towards Carate Urio and Faggeto or further on. up to the Pietra Pendula, a large erratic boulder that appears as if precariously poised on another smaller stone.